---
Clarifying the skin and achieving a flawless complexion:
All About You Facials are designed to do just that!
All about You Facial: $85
Gentleman's Facial: $85
Teen Purifying Facial: $70
Anti-Aging Facial: $115
Anti-aging Facial with eye & Neck Treatment: $125
INTENSIVE COLLECTION:
BEAUTY TREATMENT MOLECULES
A COMPLETE COLLECTION OF PERSONALIZED BEAUTY TREATMENTS:
The most powerful molecules at the right dose for maximum effectiveness in customized beauty treatments.
The most effective molecules: a selection of molecules and extracts used in aesthetic dermatology for fast-acting treatments, designed to treat all beauty emergencies.
Treatments with quick and lasting results for the main skin imbalances and signs of aging.
Molecules formulated at the right dosage for optimal performance and tolerance.
Fast and safe solutions that enable customized prescriptions.
INTENSIVE SPIRULINA
SIGNS OF FATIGUE, LOSS OF VITALITY & RADIANCE

Spirulina, a type of blue-green algae that is widely used to treat anemia, appeared on earth more than three billion years ago. Esthederm uses the nutritional supplement's anti-fatigue properties to treat tired and devitalized skin. Its lipids are rich in essential fatty acids (linoleic and gamma-linolenic), which are vital to the skin's natural protective function. Its components can be absorbed directly by the skin and help preserve the skin's moisture level.
INTENSIVE HYALURONIC
TO MOISTURIZE SKIN & SMOOTH OUT WRINKLED
Hyaluronic acid preserves the skin's water reserves, thereby contributing to the proper hydration of the epidermis and the firmness of the dermis. Hyaluronic acid injections are among the most common procedures performed by cosmetic dermatologists to fill in fine lines and wrinkles.
Esthederm has combined three different forms of hyaluronic acid to ensure long-lasting hydration of the epidermis and boost the production of dermal hyaluronic acid for a scientifically proven wrinkle-filling effect.
Choose the effectiveness of the hyaluronic serum and hyaluronic cream from our Intensive collection.
RESULTS: reduction in wrinkle depth of up to -33%.
INTENSIVE VITAMIN E
HYPER-REACTIVE SKIN & TO PREVENT AGING CAUSED BY ENVIRONMENTAL FACTORS  (UV RAYS, POLLUTION, TOBACCO)

A powerful antioxidant, vitamin E also plays a protective role against external aggressors that produce free radicals, especially UV radiation. When applied after UV exposure, it reduces skin peeling and the severity of erythema.
Esthederm uses its soothing and antioxidant properties to protect sensitive skin from aging and daily environmental aggressions and also to reduce the skin's reactivity.
INTENSIVE AHA PEEL
UNEVEN SKIN TEXTURE, DULL COMPLEXION & DILATED PORES

Widely used by dermatologists, AHA peels are an exfoliation technique that produces a visible new skin effect. For use as a treatment or in conjunction with dermatological peels, Esthederm has developed a combination of various AHAs for better effectiveness and tolerance.AHAs stimulate epidermal cell renewal. They treat many skin concerns such as:
Dullness
Uneven skin tone
Dilated pores
Uneven skin texture
RESULTS: dilated pores reduced by -45%
INTENSIVE RETINOL
DEEP WRINKLES & PHOTOAGING

Retinol is the gold standard in aesthetic dermatology. By accelerating epidermal renewal, it smoothes out deep wrinkles on skin that has been overexposed to the sun. Within a few days, the skin's surface is smoothed and irregularities are reduced. Over the long term, collagen production is stimulated for an intensive anti-aging effect.
Choose the effectiveness of the retinol serum and retinol cream from our Intensive collection.
RESULTS: more uniform skin tone 90%, minimizes appearance of wrinkles 80%.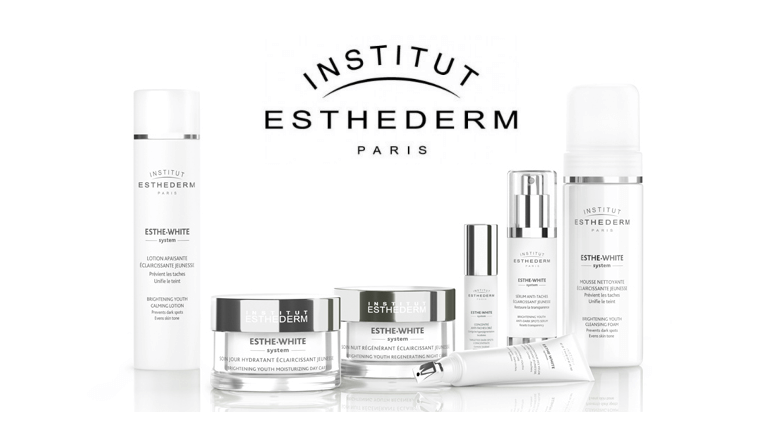 ---
All About You Studio & Spa is not responsible for typographic
or photographic errors. Prices and specifications subject to
change without notice.